From the Heart…
February 12, 2018
February 14th, Valentines Day is the day we recognize and celebrate our special relationships.  We spend time, energy, and money to let people know we care about them.
In the health arena, February is officially "American Heart Month" and for us in the New Homes Sales world; February is a month of Opportunity! Let's take the positive energy and passion that February suggests and bring these emotions to the forefront in our day to day business?!?! Don't let any opportunity get away.
Treat everyone to a concierge level of care that says: "I LOVE what I do!", "I will put my heart and soul into working with you!", "You will LOVE working with me and my company!", and "You will LOVE your new home!"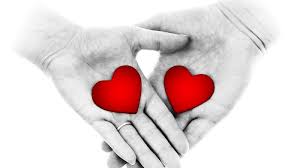 We know we can perform our job, but here is the question for each of us; do we put our hearts into each and every day, with each and every customer so they feel confident with our knowledge, credibility, and professionalism?  Do they feel our genuine concern for them, their family, and their situation?  They see us and they see our product, but feeling brings them the assurance that they are establishing a connection with the right sales professional; the one who has their best interests at heart!
Remember HEARTS!
Honest: You are genuine and sincere
Empathetic: You understand and identify with the customer's feeling and situation
Available: You are approachable and accessible
Reliable: You are dependable and responsible
Trustworthy: You possess integrity and you inspire confidence
Skilled: You are proficient in your profession
A positive sales experience for your customer will bring them from "I LOVE my new home, my builder, and my sales person" to "I would recommend them to anyone!"  Let's put our hearts into our business and build relationships that grow from Contact to Customer to Homeowner to Referral to Clients for Life!
Let's sell from our HEARTS!
Categorised in: Caffeine with Kerry