Checkpoint Time!
March 5, 2018
Happy March!  With the first week of March in full swing, it brings us to a checkpoint time in our first quarters!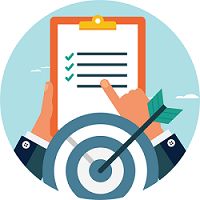 Are we on goal?
Are we where we wanted to be ?
Are the things we set in place for first quarter happening?
Good news…this is your time to Re-evaluate ~Re-arrange ~Re-prioritize~

Remove obstacles in your path to stay on your course and most importantly consider this… Does what I thought was important January 1st to be accomplished in first quarter still stand? If so get 'er done… then decide to move the other things forward or even consider their strength today to your future!

Quarterly adjustments are just fine… letting yourself off the hook to becoming the best you is not!

Remember to Spring forward this Sunday with your clocks!

Tags: Kerry Mulcrone


Categorised in: Caffeine with Kerry