See Kerry in Action!
January 14, 2019
Kerry and Meredith Oliver will be presenting at the Home Builders & Contractors Association (HBCA) of Brevard on Wednesday January 16, 2019.  Join Kerry and Meredith for their program, FANtastic Follow-up: Convert More Prospects to 'Preferred Purchasers'.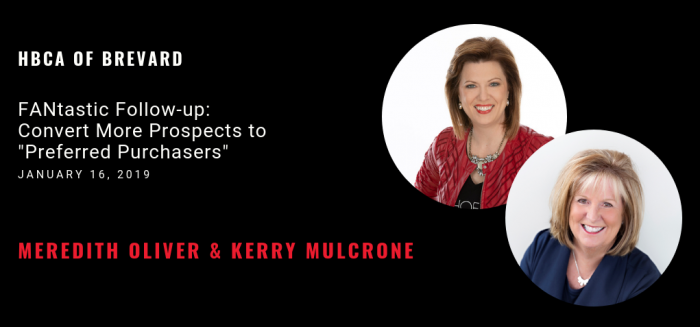 FANTASTIC FOLLOW-UP: CONVERT MORE PROSPECTS TO "PREFERRED PURCHASERS".
You will learn how to exceed sales goals through effective, meaningful presentations and follow-up.
Come to see why salespeople fail to follow-up or procrastinate on follow-up. Discover how to engage and convert today's Internet-empowered, socially savvy buyer. This program will cover how communication and personalized questioning upfront enhances strong and effective follow-up afterward.
Register HERE!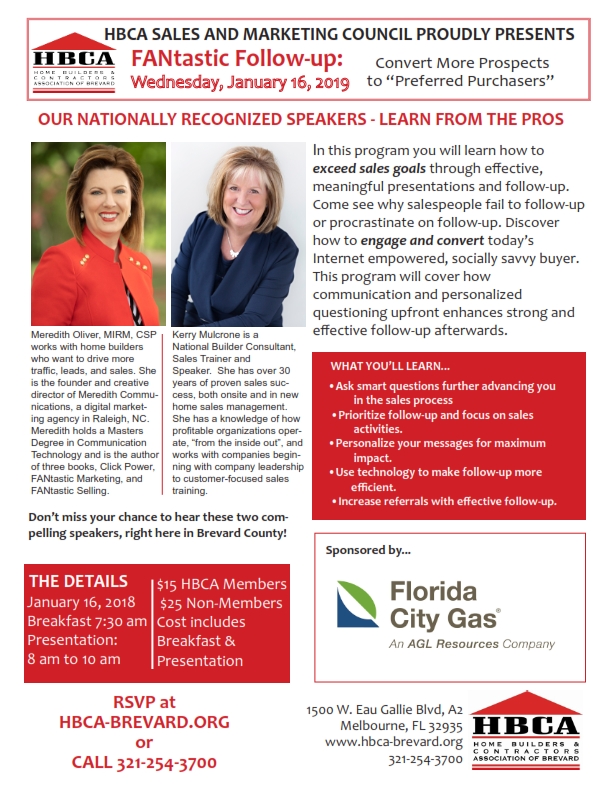 Tags: FANtastic Follow-up


Categorised in: Caffeine with Kerry