Customer Care is Not a Department. It's Everyone's Job!
June 1, 2020
Care is a four letter word! Do you CARE enough?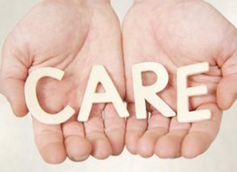 In times like these let's all up our game in caring about everyone. In small ways, big ways, and simply stated "Anyway you can"!
To those of us in business, let's not make it a department but a way of doing business.
Join me with Lasso/ECI in this blog today.  Click HERE to read more.
Tags: Care, Customer Care

Categorised in: Caffeine with Kerry