Procrastination or Purpose?
January 3, 2021
I was pondering about writing a last CWK in 2020 or a first CWK in 2021? You might think procrastination played a role in my decision…  You may be right or wrong or both!
I did put it off a little, I must admit.  However, with Purpose and Intentionality (my words of the years recently!)  I decided because we are going forward together January 4th, 2021 was the day!
Welcome aboard in continuing our journey together in Sales & Life!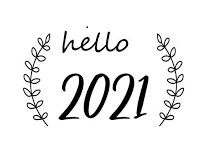 COVID-19 certainly brought a new meaning to "Home".  It has grown into one huge "flex-space"!  We live there, we sleep there, we eat there, we learn there, we ZOOM there, we play there, we pray there, and we grow together in whatever square footage we may have!
When I teach, I say no 2 square feet are alike so you can't compare costs by that! No truer words were ever spoken than in this past year. All of our square feet were different, unique and the footprint of our happiness and sustainability.
10 "R's" of 2020 to Reflect on and Re-create in 2021
How you realized you could be creative in loving, learning, and appreciating more.
How you were resilient against all odds accomplishing much with little energy some days
How you re-instated some lost arts of living and dining at home
How you repeatedly got back up on the horse and gave it another try
How you replaced negative thoughts with positive thoughts to survive and thrive
How you replenished items you never bought in bulk before
How you rigged up spaces in your homes to create personal space
How you re-shuffled schedules time and time again
How you relentlessly lived safely in the pursuit of a better world for mankind
How you Rock-starred every day the best way you could!
You see it's always a good exercise to reflect on how far you have come when deciding on what you will do in going forward. Goal Reflection to Goal Setting towards a life full of faith, strength, and blessings

Are you wondering what my word of the year is? "RECOGNIZE"

I am going to take time and recognize all the great things and people in my life every opportunity I get!

Stay with me in  2021 for Caffeine every week. You are my tribe!

Check out the next Virtual Builder Town Hall on January 5th with Industry experts!  It will help you gear up for what promises to be a rewarding, lucrative, and exhausting year. Click HERE to register!

Tags: Kerry Mulcrone, Recognize, Sales Training


Categorised in: Caffeine with Kerry